Welcome
to INKA Solution
Inka Solution is a Computer Solution house who mainly capitalized its expertise over Variable Data Printing, Digital photography, Scanning & Identity card, Data Entry and processing, Computer Hardware & Networking, Skilled Man Power Support,
Citizen Centric Application (E-Governance), and Biometric Smart Card Application – RSBY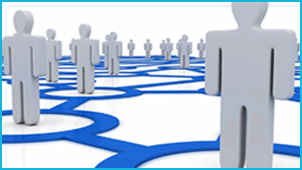 Our Services
EPIC & Generation of Photo Roll & Printing

We have successfully implemented various Election projects regarding preparation of Electoral Photo Identity Card, Data Entry, Generation of Photo Electoral Rolls and Printing under different State Government such as West Bengal, Orissa, Jharkhand.

Variable Data Printing

We have an expert group providing Variable Data Printing Services using state-of-the-art infrastructure.

networking

We have implemented several complex network infrastructures.

citizen centric

We help Governments to be more agile in delivering citizen-centric services and superior public value. We provide support to state, local, and provincial governments and enable them to use information technology (IT) to meet new and evolving challenges in public life.

Development

We are committed to provide a range of information management solutions and large scale document scanning / digitization services that help our client manage documents / images more efficiently.

Event Management

We serve a variety of areas including corporate events (product launches, promotional activity, conferences and commercial activities, arranging meetings) as well as State Government District level events.